Ars bulk feeders are used to storage bulk materials and are particularly suited to feed and pre-dose small/medium-sized parts in a large range of applications. They are activated by a vibrating linear base and are perfectly matched with the FlexiBowl® system.
Ars bulk feeders are provided with different tank volumes: 1.5L, 5L, 10L, 20L, 40L, according to the required loading autonomy related to the system productivity.
Our bulk feeders are made in INOX steel as standard and can be coated in polyurethane, depending on the necessities. Ars bulk feeders can be supplied with some useful options, such as the rear door, the hands protector, the gate, the 110 Vac/230 Vac power supply, etc.
Here below are the main dimensional characteristics of all the sizes: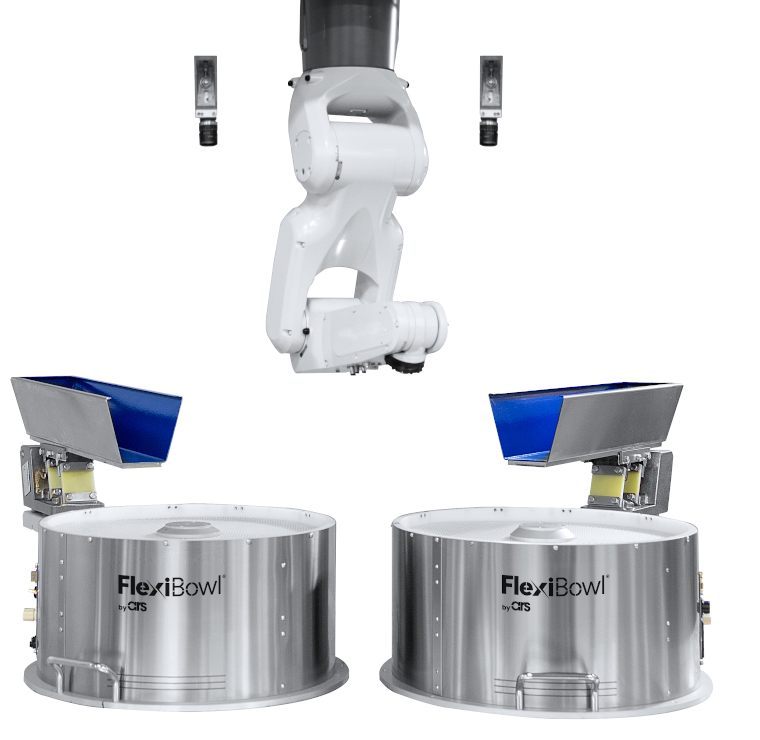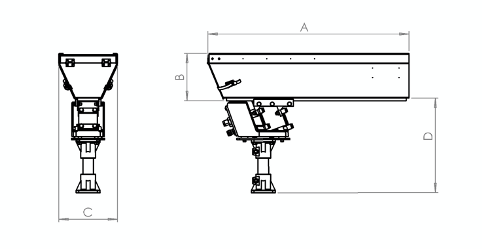 Dim (mm)

HOPPER
1.5L
HOPPER
5L
HOPPER
10L
HOPPER
20L
HOPPER
40L
A
350
530
630
760
780
B
65
135
135
180
260
C
90
140
140
220
280
D
320
350
350
350
375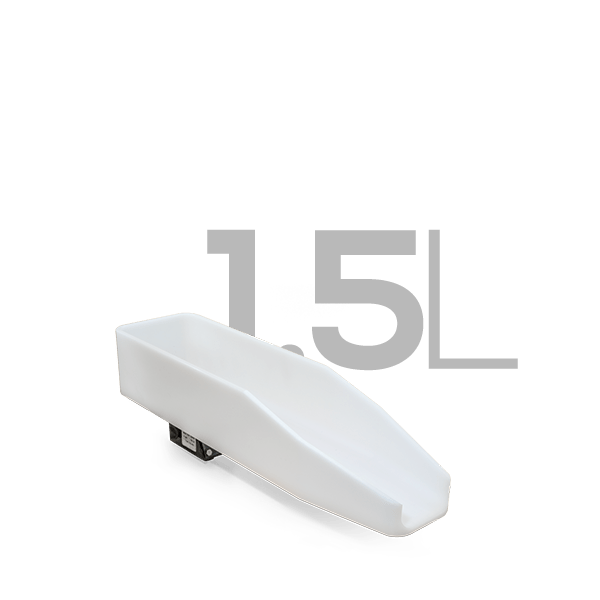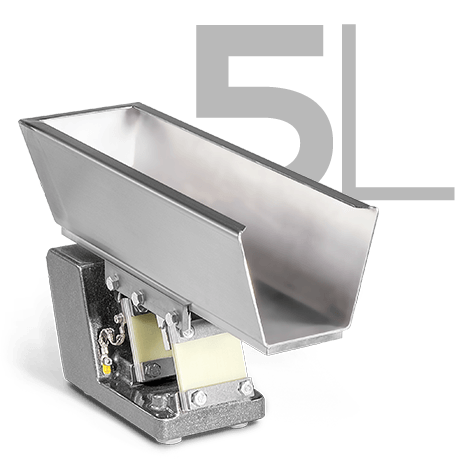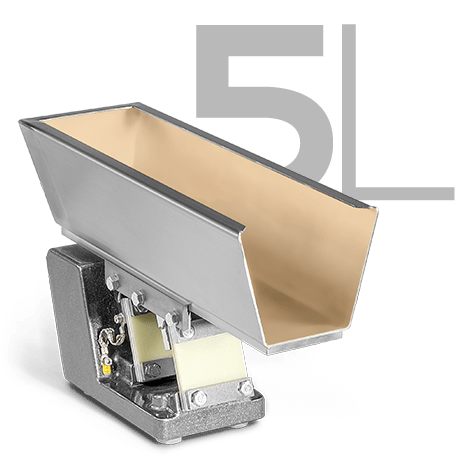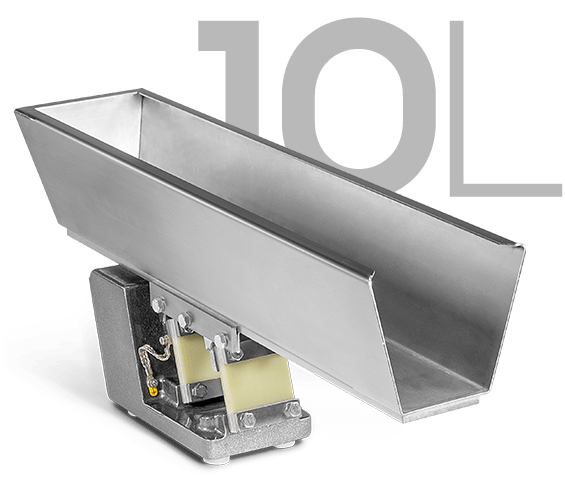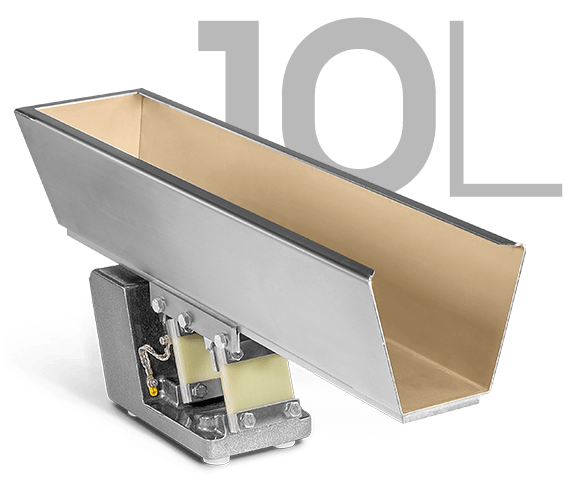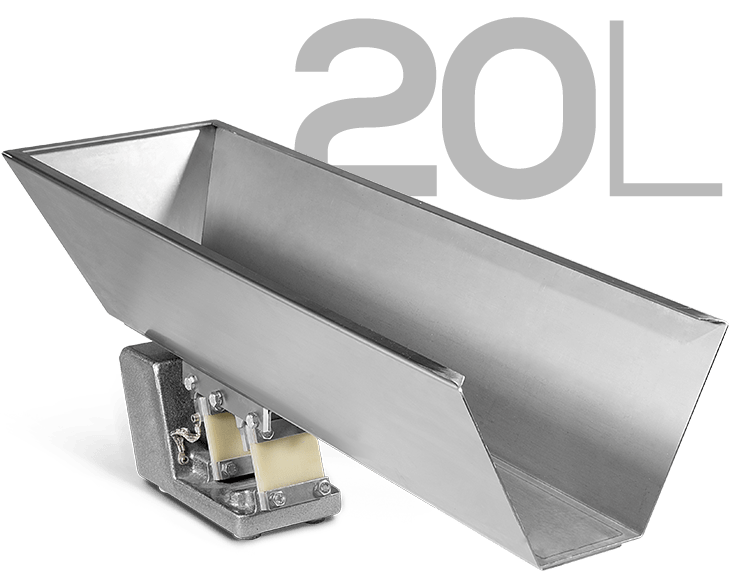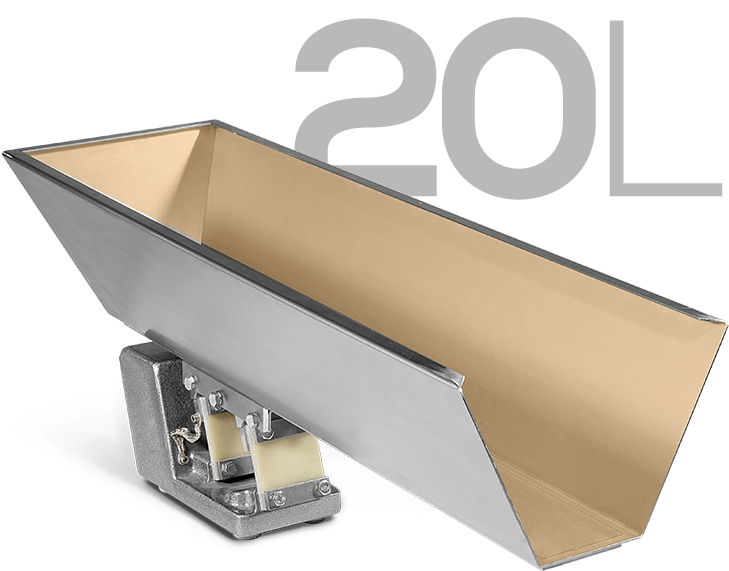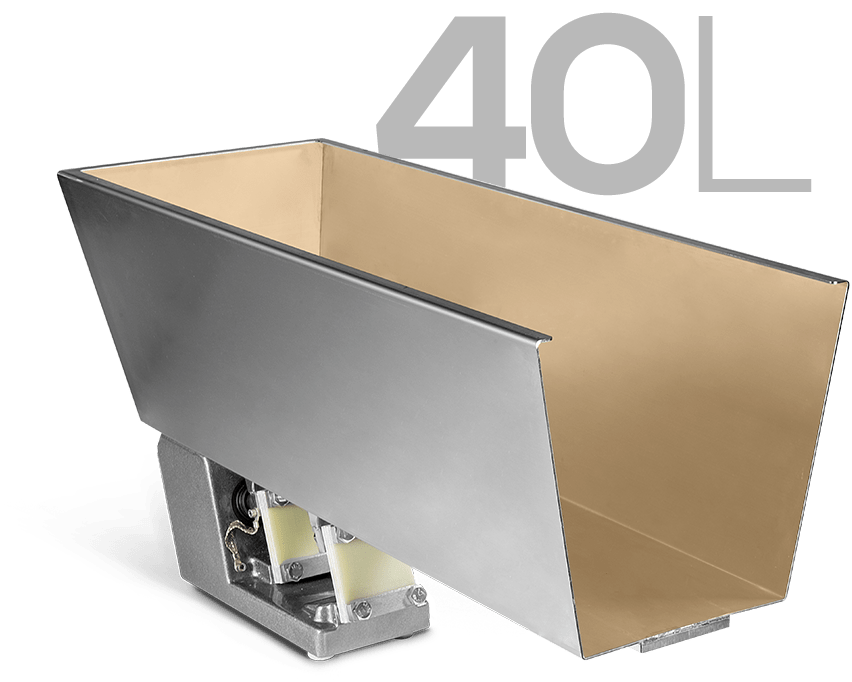 We can help you choose the best options for your components
Rear door
Quick emptying rear door
STANDARD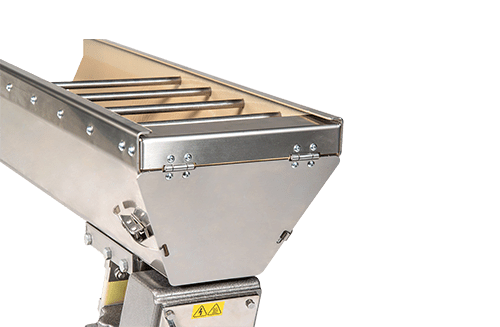 Hands protector
For hands safety
OPTIONAL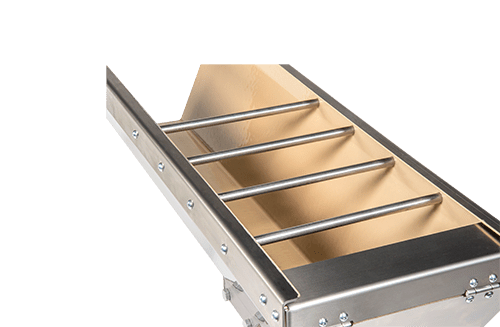 Gate
A barrier doser to regulate the flow
OPTIONAL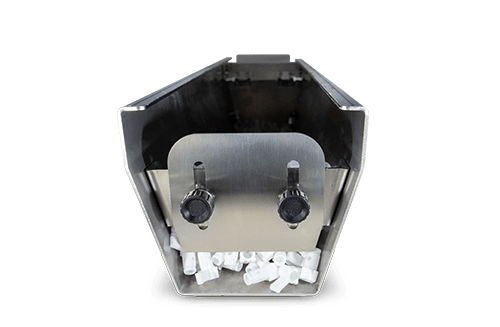 Polyurethane coating
OPTIONAL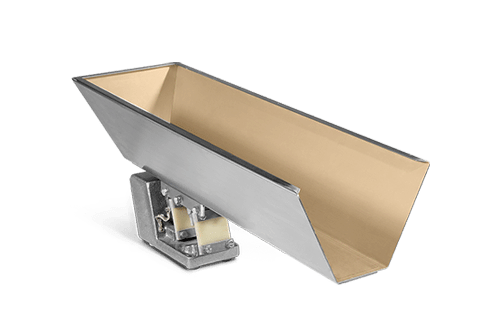 110 Vac/230 Vac
power supply
STANDARD
Dual controller
Microprocessor digital controller for the regulation of frequency and amplitude, with frequency visualisation setup.
STANDARD