The bulk feeder feeds and regulates the flow of parts onto the FlexiBowl® disc.
Control is fully automatic: the vision system oversees the processing of the data available on the parts in the pick-up area, commands activation of the FlexiBowl® sequence and triggers the bulk feeder to unload the pieces.
Which model
There are 5 ARS bulk feeders differing in terms of tank volume and construction materials.
They are available in 1,5 l, 5 l, 10 l, 20 l and 40 l depending on the required feeding capacity in relation to the production rate of the system.
The standard models are constructed of stainless steel, with polyurethane cladding available on request.
Optional accessories
Several accessories and options are available for bulk feeders, such as a quick emptying hatch, hand guard, dosing gate and others.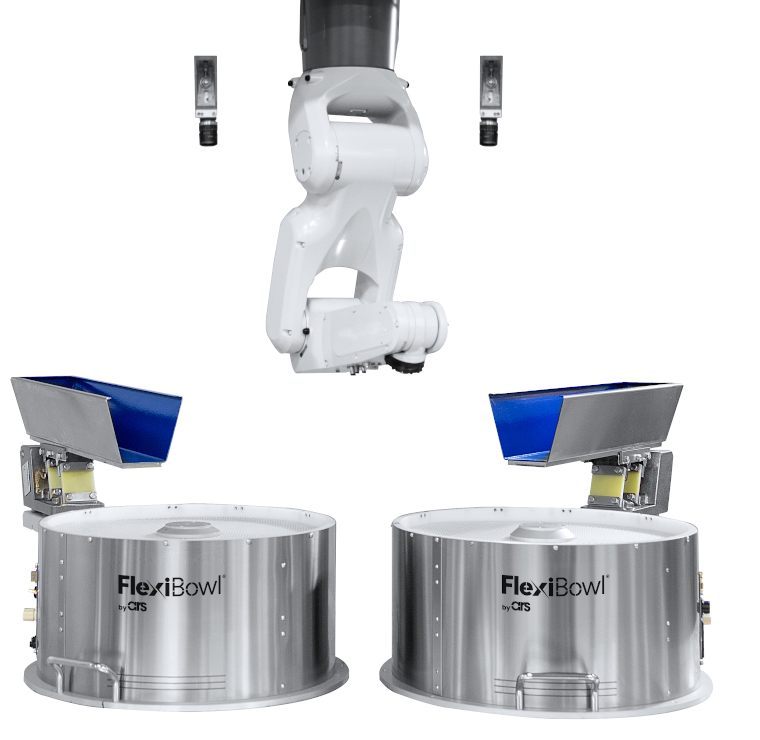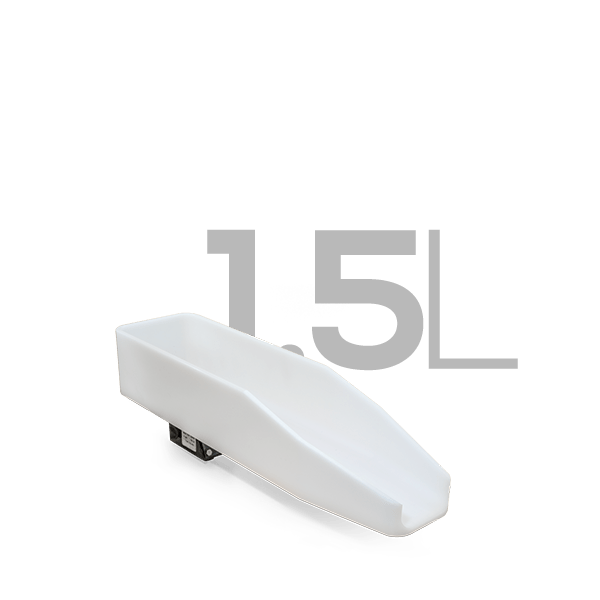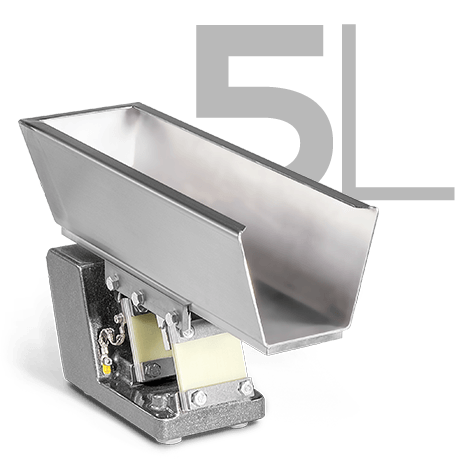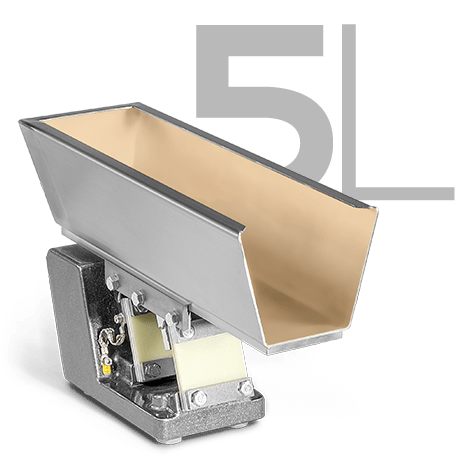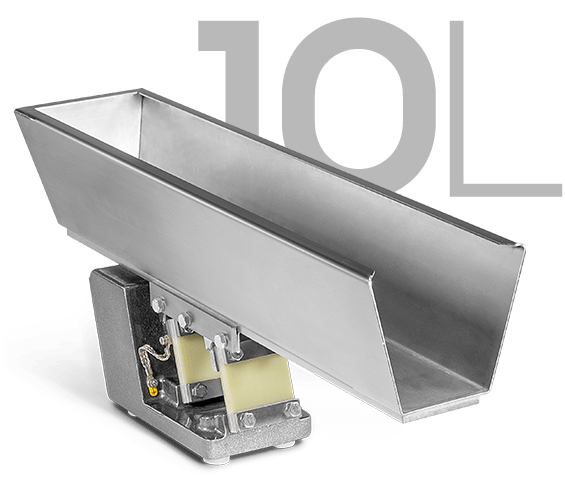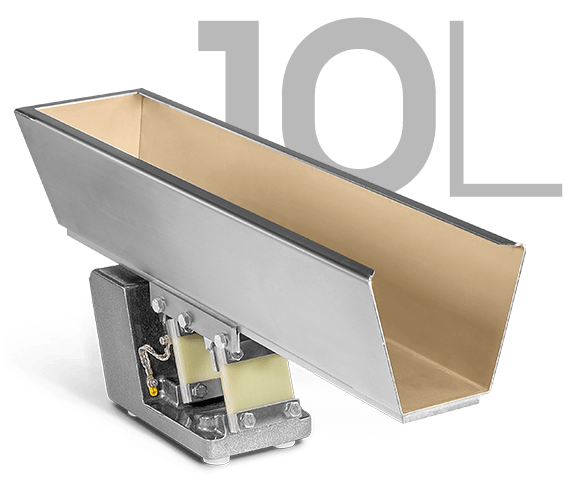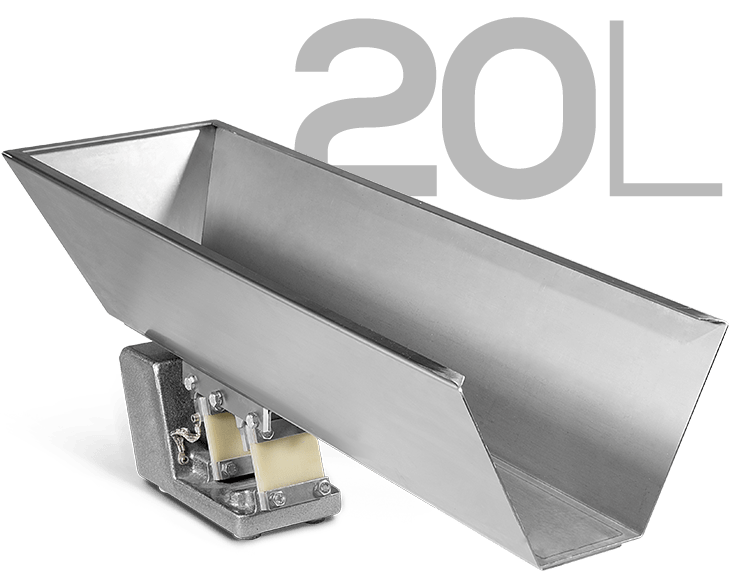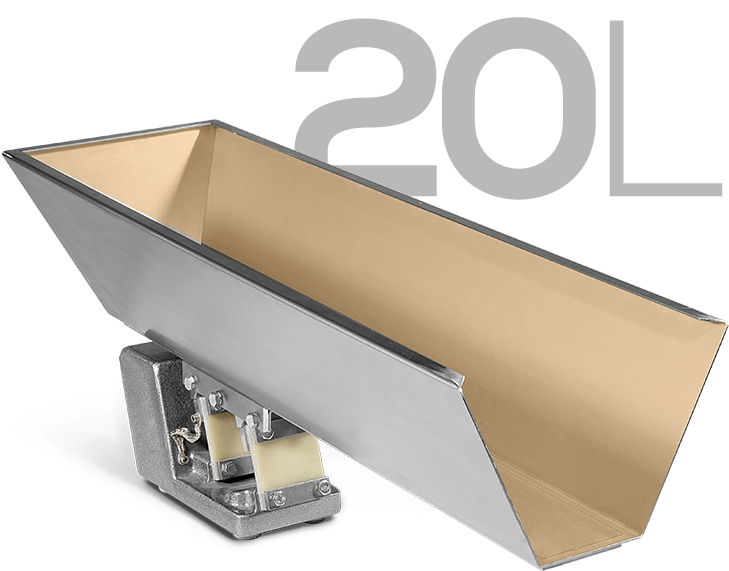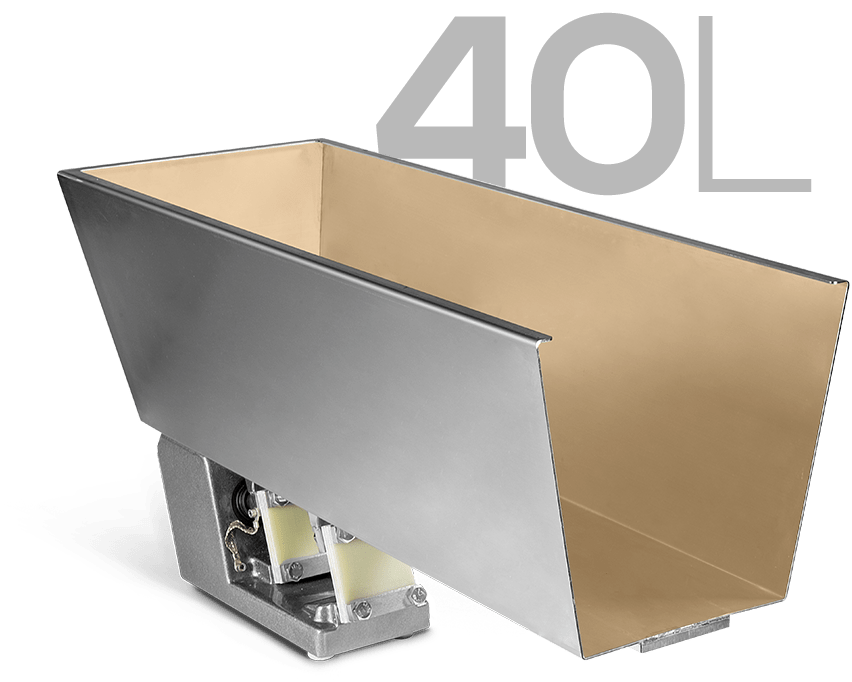 We can help you choose the best options for your components
Rear door
Quick emptying rear door
STANDARD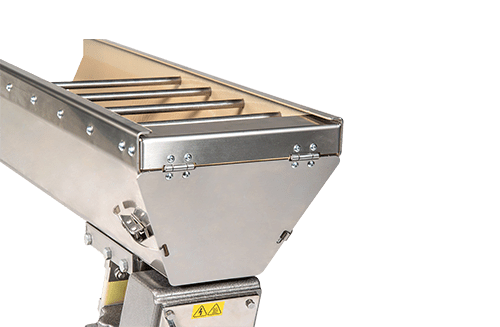 Hands protector
For hands safety
OPTIONAL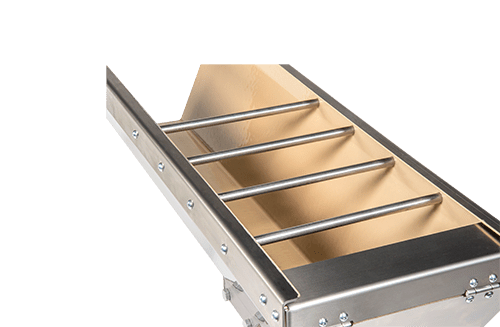 Gate
A barrier doser to regulate the flow
OPTIONAL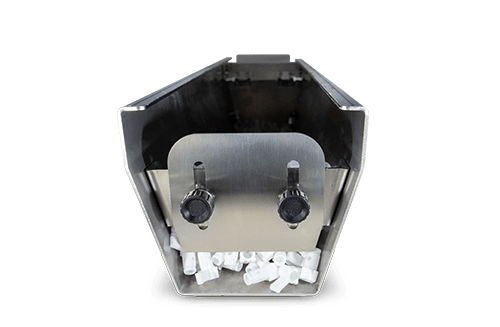 Polyurethane coating
OPTIONAL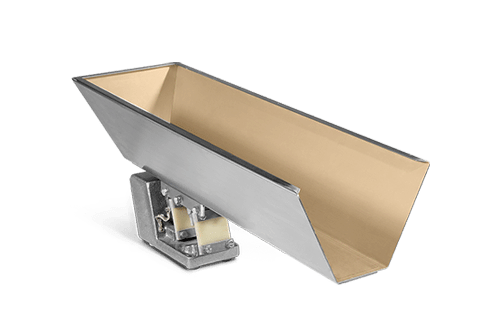 110 Vac/230 Vac
power supply
STANDARD
Dual controller
Microprocessor digital controller for the regulation of frequency and amplitude, with frequency visualisation setup.
STANDARD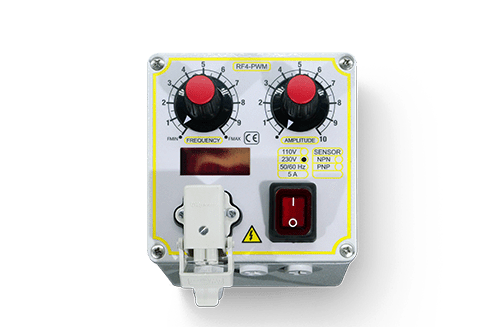 Sensor
To control the level and the unloading of parts.
OPTIONAL