DENSO Robots and FlexiBowl Parts Feeding System plug-in
Fleixbowl is Flexibowl is a fully DENSO Robots-Compatible Parts Feeding System
This Plug-in was developed to communicate with FlexiBowl® in a simple and reliable way through DENSO robots, using instructions in PAC language.
With our Plug-In, communication between DENSO Robots and our FlexiBowl flexi-feeder becomes not only easy but also quick, ensuring high parts feeding rates. This integration elevates handling processes and assembly applications to new heights, delivering precise and reliable results even in the most complex production lines. The parts feeding system FlexiBowl is designed to manage an extensive variety of components. This includes handling delicate and small parts, as well as separating and orienting large and weighty components, and parts with intricate and multifaceted geometries.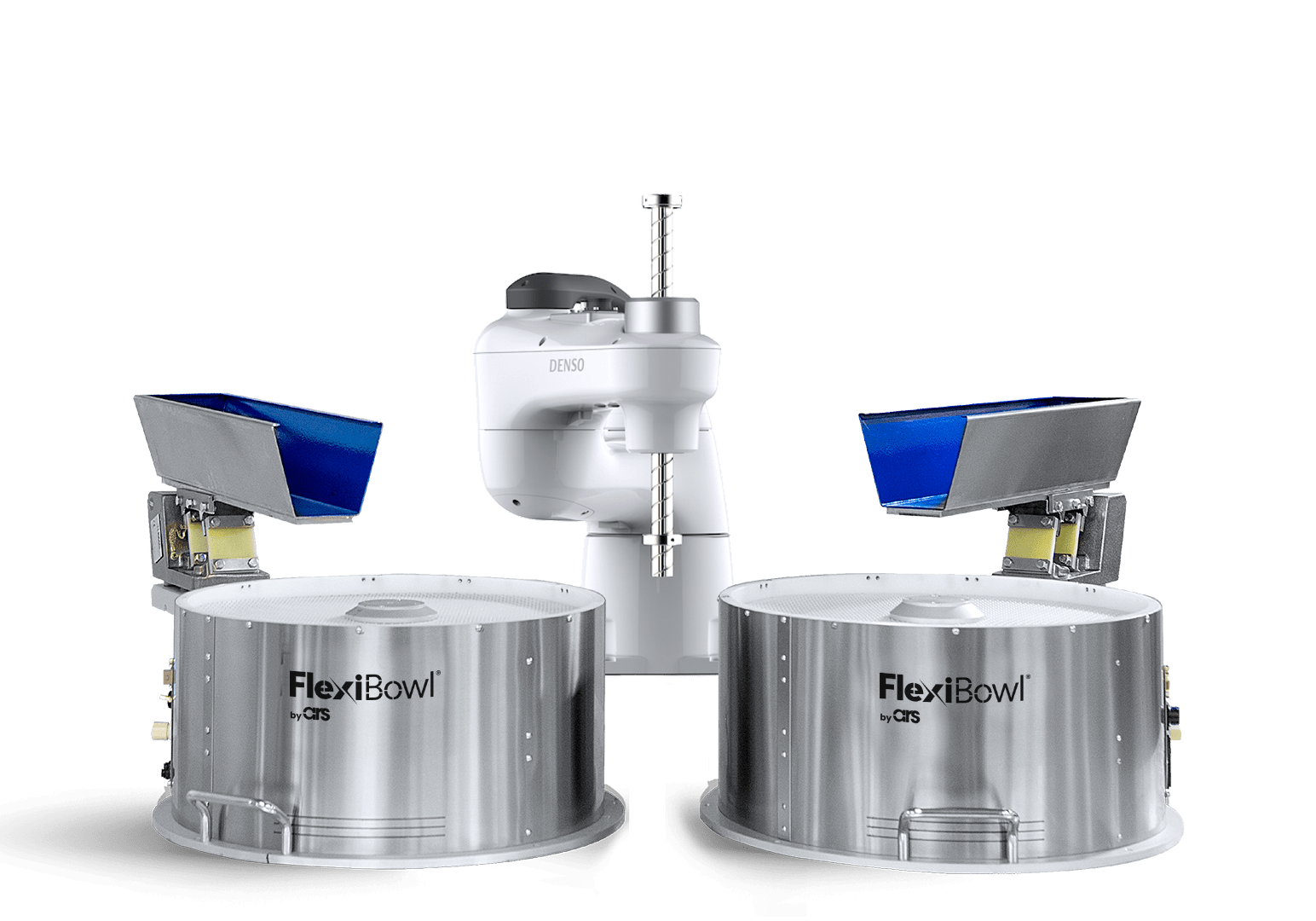 Plug-In Technology Enables Smart Integration
of DENSO Robots and FlexiBowl Parts Feeders
FlexiBowl® is compatible with the entire range of DENSO robots.
 Possibility to fully manage the FlexiBowl® from the robot controller.
The Pac script allows to control all the FlexiBowl® functions, through commands in TCP/IP or UDP, making it fully integrated device.
 Possibility to control multiple FlexiBowl® simultaneously.
 Compatible with every model of FlexiBowl®.