This Plug-in was developed to communicate with FlexiBowl® in a simple and reliable way through Allen Bradley PLC.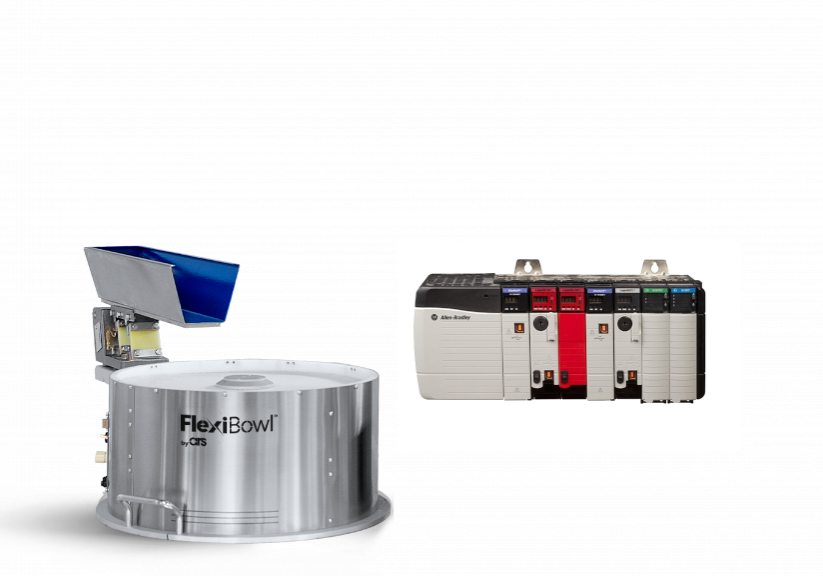 FlexiBowl® is compatible with the entire range of Allen Bradley PLC programmable in 5000 Logix Designer Studio 32.02 version or superior which support open Socket TCP Ethernet instructions.
Possibility to fully manage the FlexiBowl® completely from the PLC, without needing gateways.
The provided function block allows to control all the FlexiBowl® functions, through commands in TCP/IP, making it a fully integrated device.
 Possibility to control multiple FlexiBowl® simultaneously.
Request the Allen Bradley Plug-in directly by sending us an email at info@flexibowl.com
 Compatible with every model of FlexiBowl®.