Automatica 2022 is two weeks away, and we can't wait to meet you at our stand! It starts on June 21st and ends on June 24th, 2022.
We will exhibit our patented technology 𝗙𝗹𝗲𝘅𝗶𝗕𝗼𝘄𝗹® at Automatica 2022, showcasing the widest possible range of parts feeding solutions, with many brands and models of robots employed in several different demo applications.
Many types and dimensions of components will be used to demonstrate 𝗙𝗹𝗲𝘅𝗶𝗕𝗼𝘄𝗹's efficiency with any kind of surface, shape, and material, and our experienced staff will be there to help you choose the best possible solution to increase your production's competitiveness.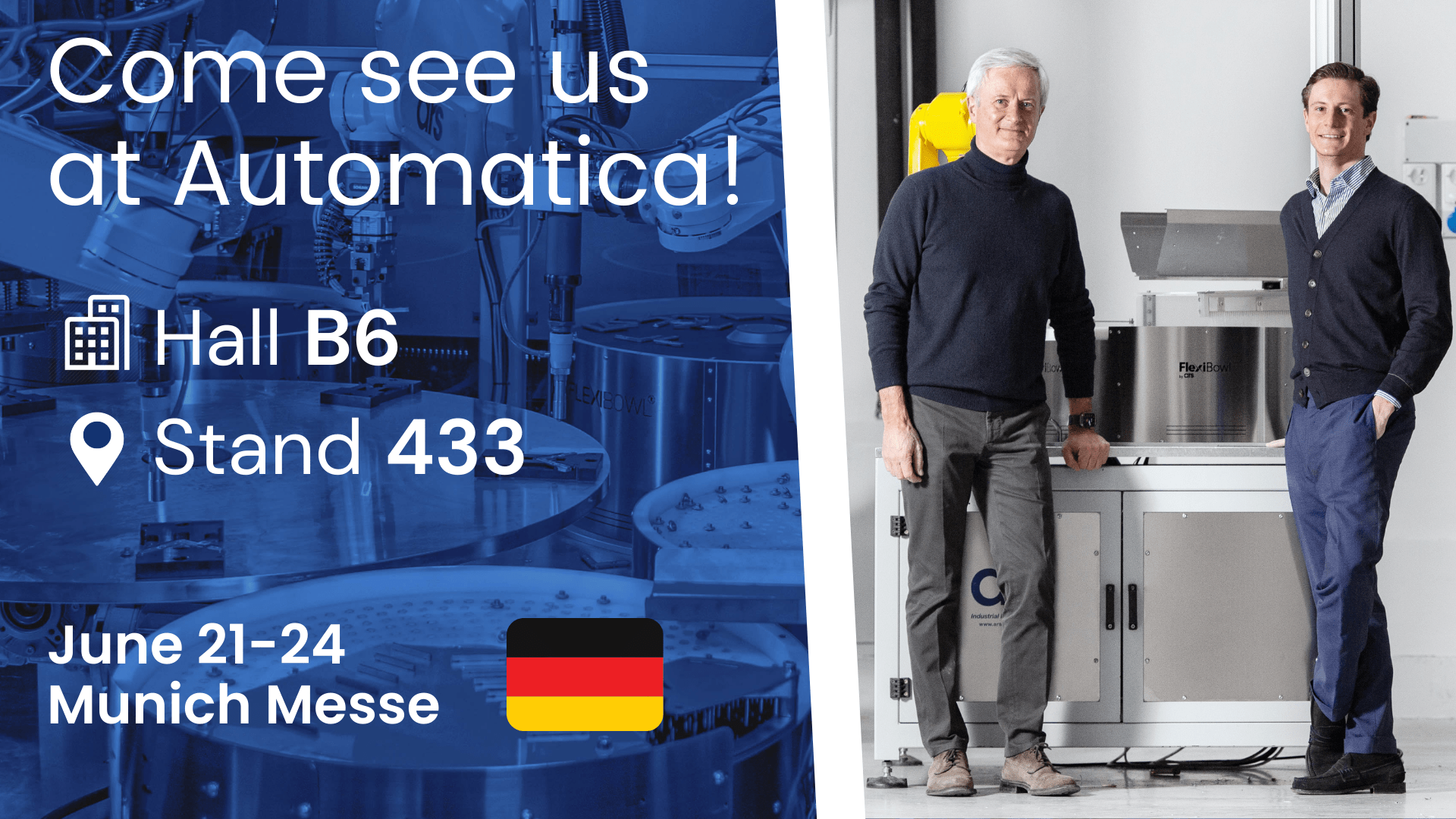 About Automatica 2022 - Munich Messe
The leading international exhibition Automatica 2022 for smart automation and robotics demonstrates how you can benefit from digitalizing your production processes. Automatica is the only event in the world that brings together all emerging key technologies in one place, thus promoting mutually beneficial and interdisciplinary exchange.
Who is represented at Automatica 2022? Industry leaders from A to Z – from ABB to ZBV Automation, to be precise – from the areas of robotics, machine vision, assembly and handling technology. Apart from established key players, many exciting newcomers will also present themselves.